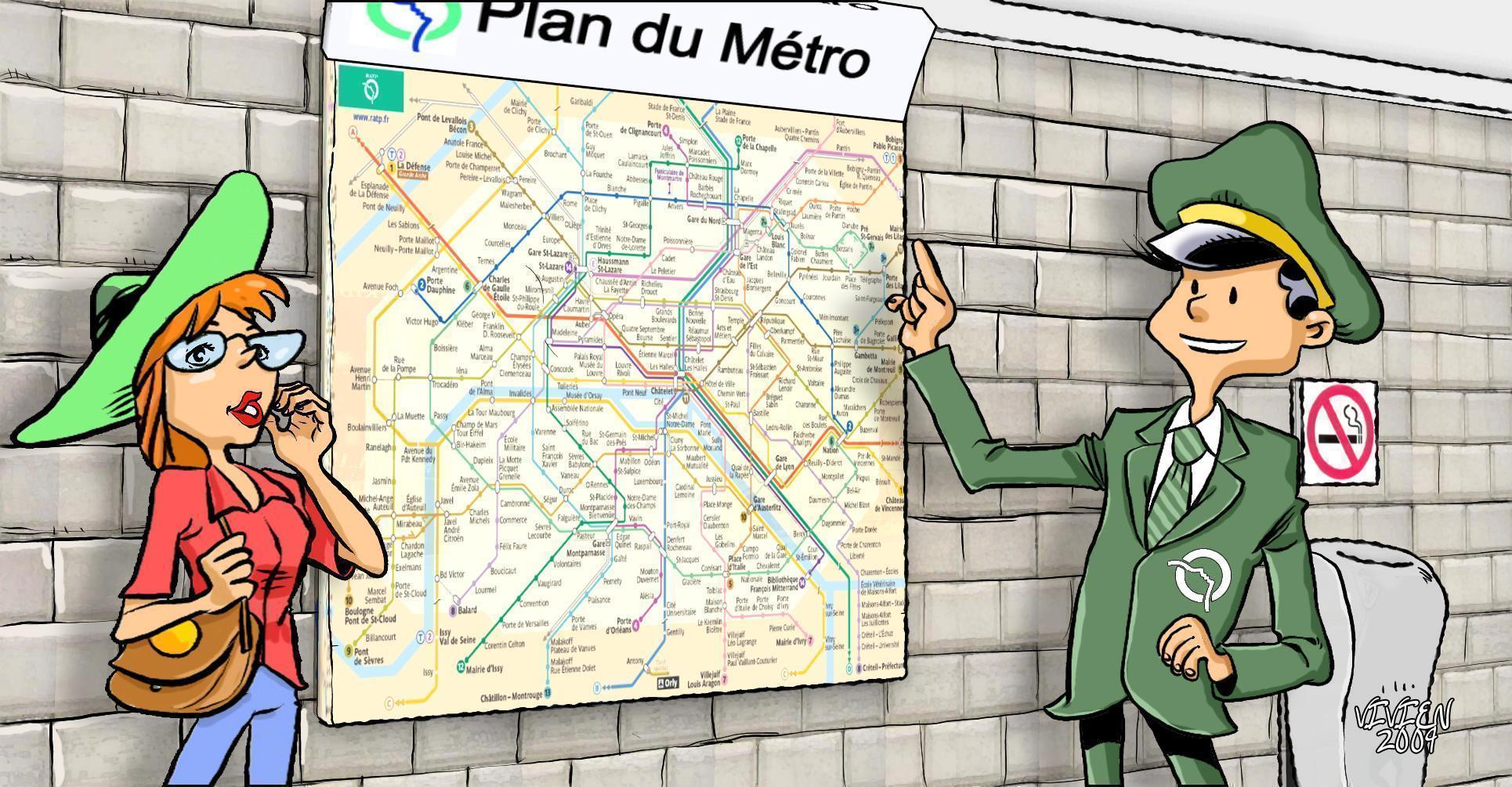 Reading the Metro Map
Click here for a Metro map. (© RATP)
You can generally find a Metro station within walking distance of any point in Paris. Once inside the Metro station, you will see maps of the routes posted. You can also ask at the ticket counter for a free printed map to carry with you.
You will need to know the number of your line, direction you are traveling and which station you want to reach. All 16 Metro lines in Paris travel from a starting point to a final destination and then back again.
Follow these steps to determine which line to take:
Step 1. Take a look at the Metro map and find the station closest to you. That is your starting point.
Step 2. Then find the stop that is closest to your final destination.
Step 3. Now find the Metro lines connecting your departure and arrival stations on the map. If they are on the same line, you will only need to take one train. If they are on different lines, choose the best path between the two and determine where you will need to transfer lines. Usually you won't need to take more than two trains to get anywhere in Paris.
Step 4. Write down the number of your lines, the directions of the lines, and any necessary transfers. You can make as many connections as you need to get to your destination.