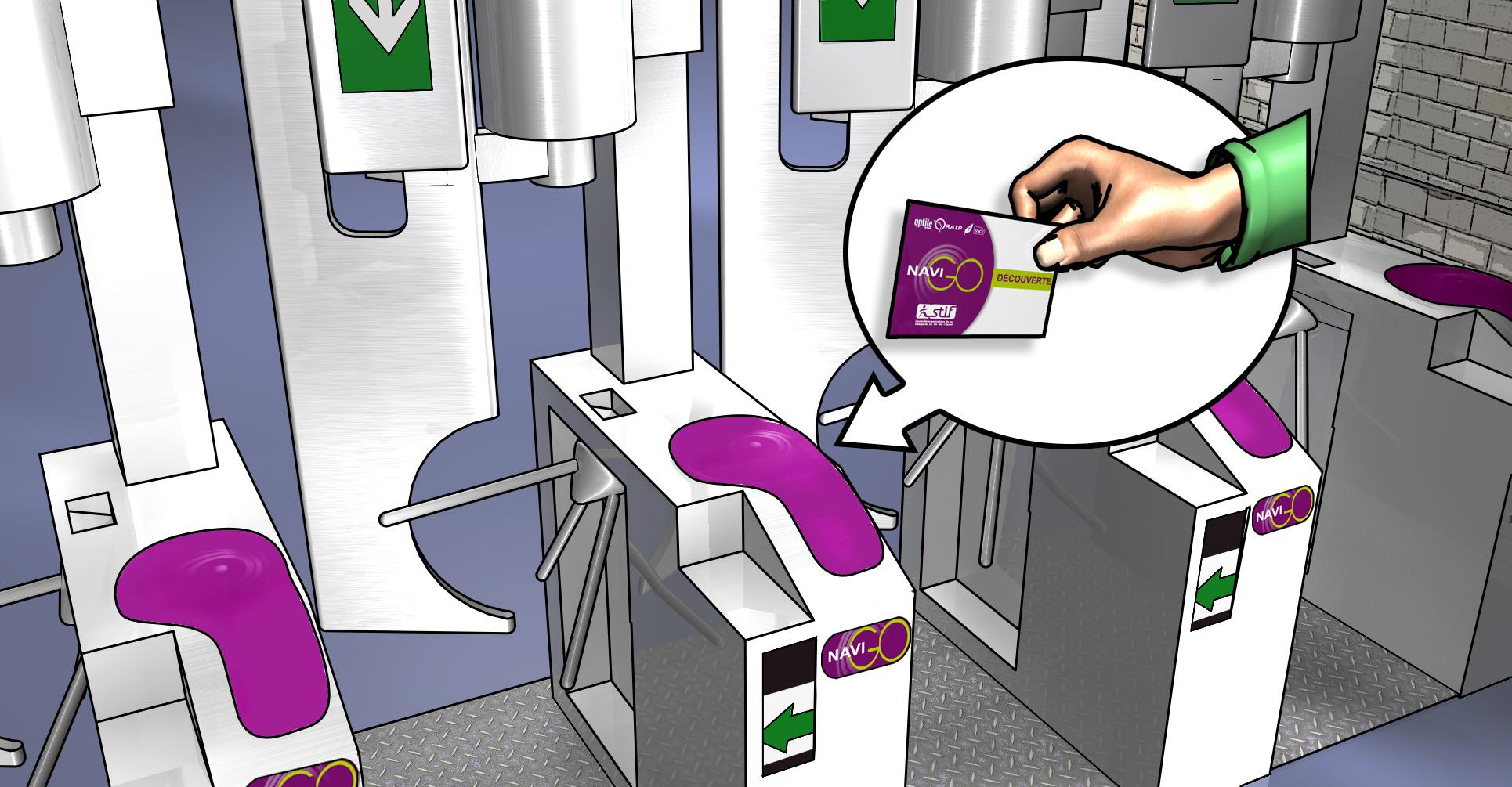 Using your Navigo Découverte Pass at the Turnstiles
If you have purchased a Navigo Découverte Pass, the process for going through the turnstiles is a little bit different than with single-use tickets.
At Metro and RER stations, look for the turnstiles with the Navigo logo and a circular purple card reader. Newer turnstiles can validate a Ticket T+ (Mobilis Pass and Paris Visite Pass) or scan a Navigo Découverte Pass.
Wave your pass over the reader. When you hear the chime sound and see a green arrow, you'll know your pass has been scanned. The turnstile unlocks and you can walk through.
Note: The Navigo Découverte Pass can only be used once every five minutes for the same turnstile or direction. This prevents use of the card by multiple people.