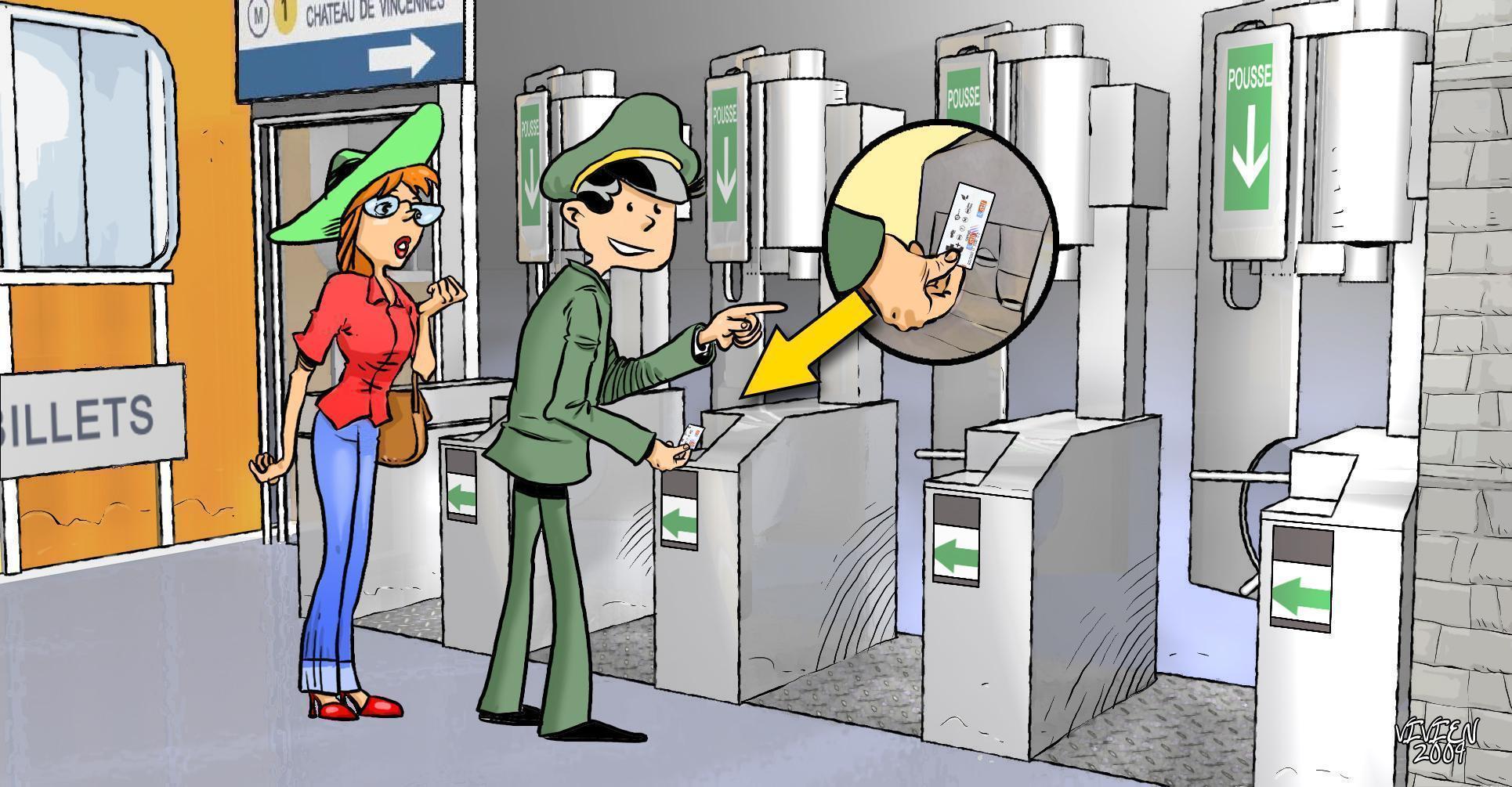 Entering the Turnstiles
Once you have your ticket or pass in hand, then you are ready to head to the trains. Hold on to your ticket as Transit Controllers conduct ticket checks periodically and may ask to see it. You may also need it to change Metro lines, transfer to the RER (regional express train), or exit via the turnstiles at your destination.
Tickets – Step up to the turnstile and insert your cardboard ticket into the front slot, magnetic side down. Your ticket will be validated and pop back up from the slot on top of the machine. Take the ticket and walk through the now unlocked turnstile.
Mobilis Pass and Paris Visite Pass – Follow the above steps, but keep the reusable ticket for the duration of the pass. In French, a reusable ticket is called a "coupon."
Navigo Découverte Pass – Approach any turnstile with the Navigo logo and circular purple card reader. Then wave your pass over the reader. When you hear the chime sound and see the green light, you will know your pass has been scanned. The turnstile unlocks and you can walk through.
Note: Do not fold, bend or crumple your ticket. It will not go through the slot in the turnstile. See the attendant at the ticket counter for help if you have any problems. Keep your ticket in a place where it will stay flat.