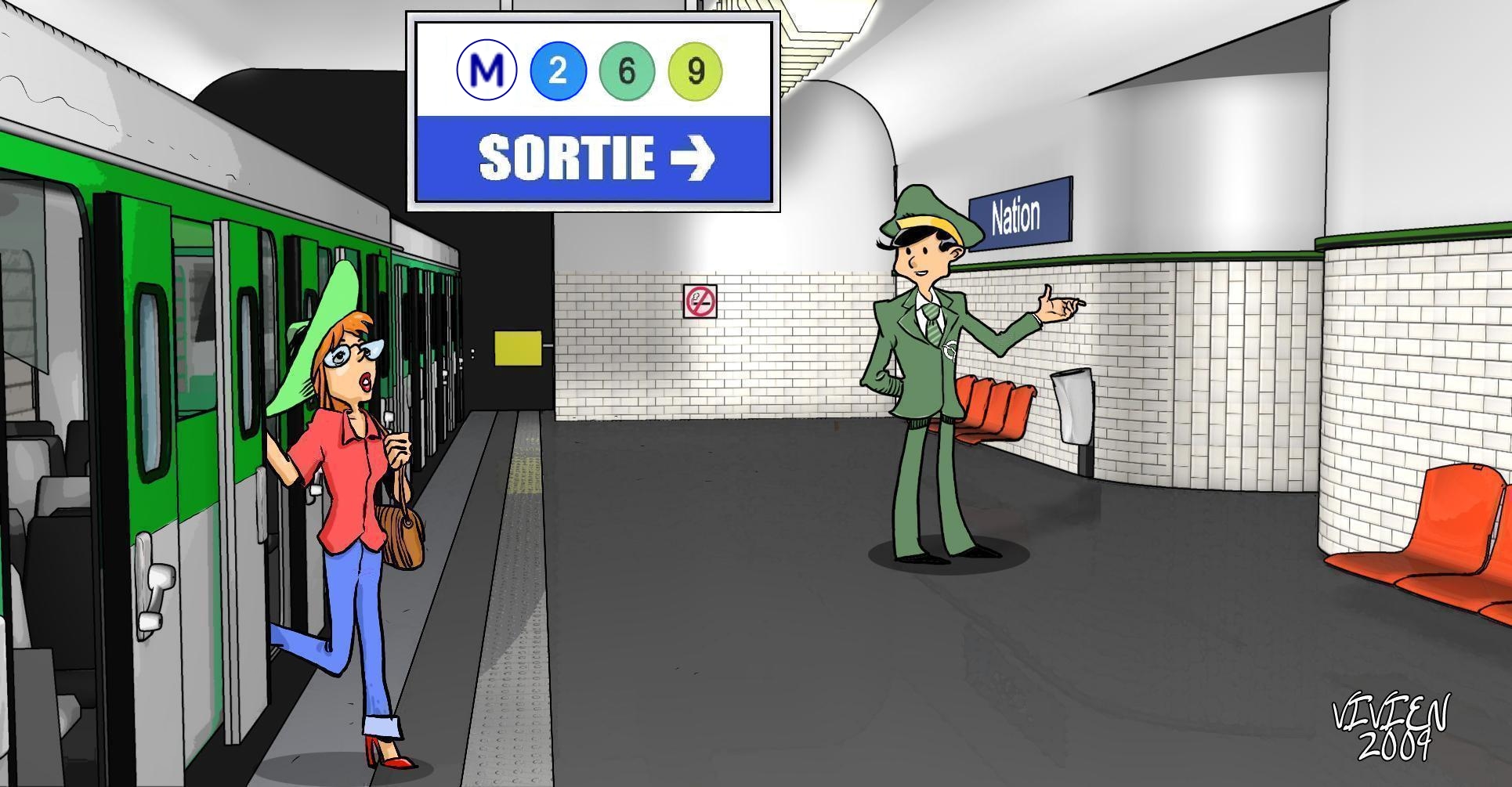 Arriving at your Metro Station
As the Metro train pulls into each station, you will be able to read the signs on the wall that give the station name. Move toward the door when you see your station.
If the Metro train is very crowded, simply say, "Excusez-moi" and people will move aside to let you out. Remember, you may have to push a button or lift up the handle to open the doors once the train has stopped.
Once out of the Metro train, either follow the blue Sortie signs to exit the Metro station or look for the Correspondance signs to connect to another line.