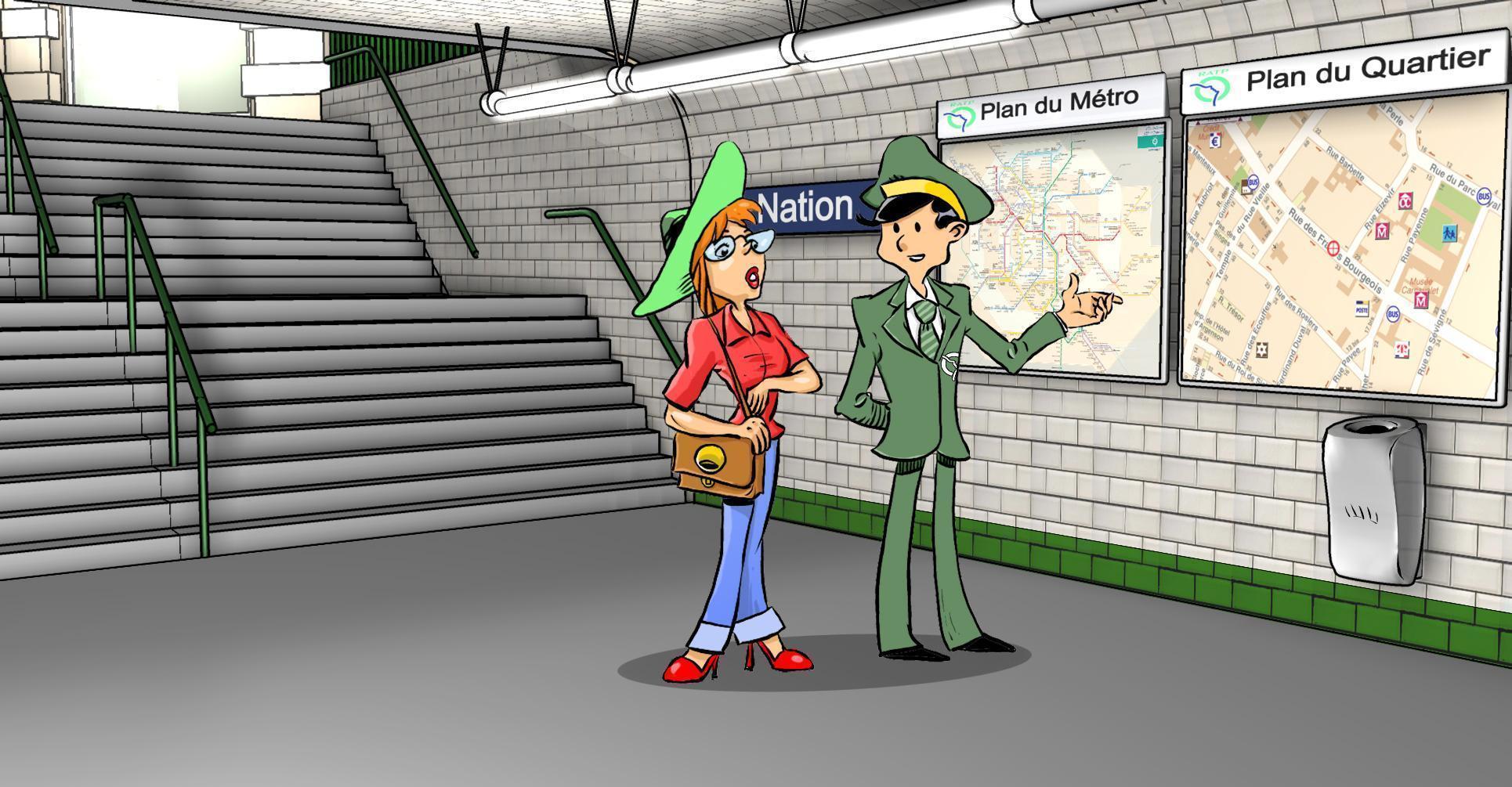 Using the Area Maps
After exiting the turnstiles, you will arrive at your Metro station lobby. Look for the posted Plan du Quartier, which is French for "neighborhood map."
This map displays the surrounding area with a street list and the location of major landmarks such as monuments, museums and churches.
If you are at a Metro station that has multiple exits, this map can also be useful in determining which exit you want.