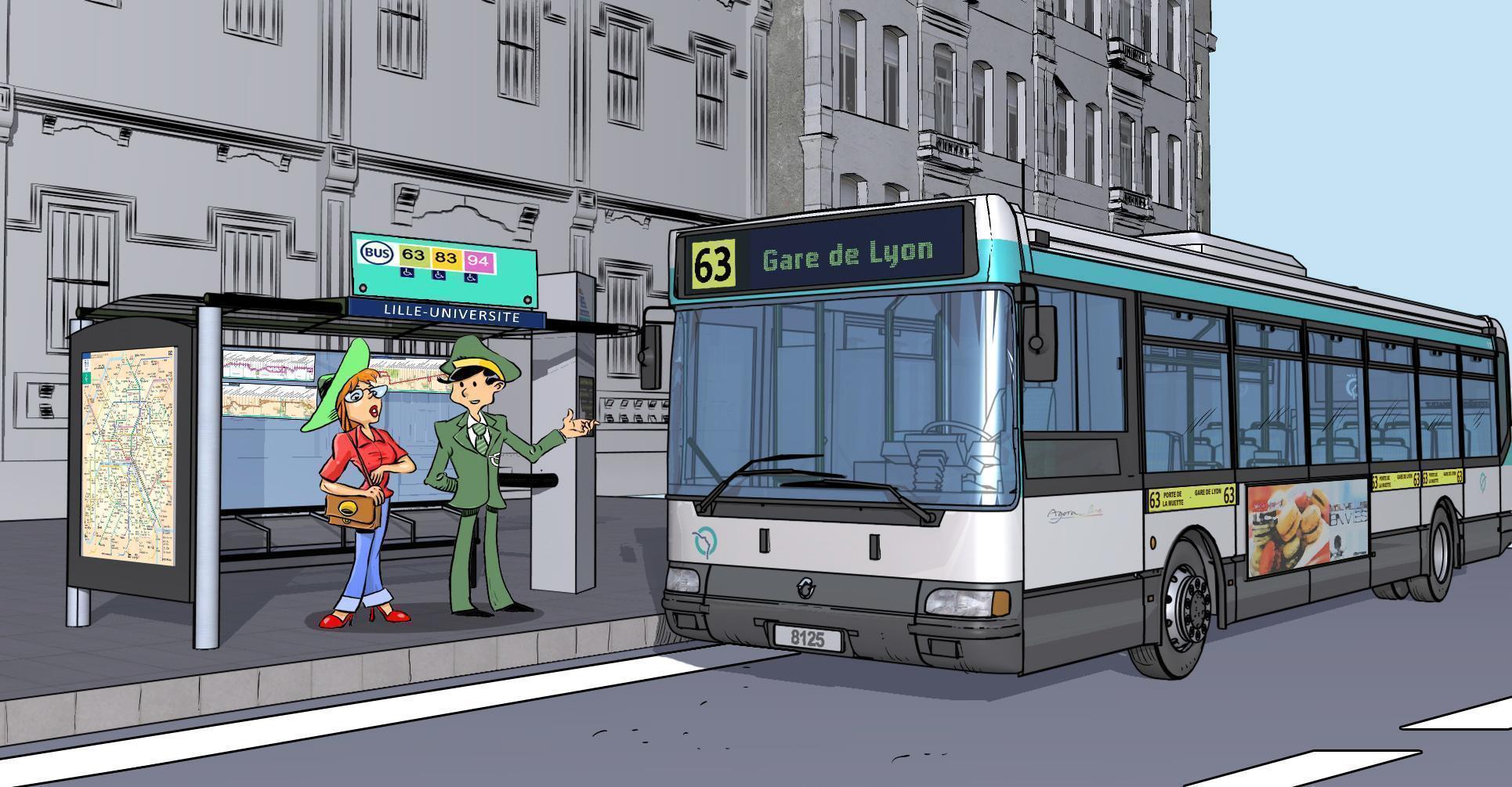 Finding the Right Bus
While the bus system may seem complicated at first, it is actually not very difficult to understand. Here are some basic guidelines:
The public buses are green and white. They have the route number and destination posted on top of the front of the bus, and major stops noted on the bus's sides. The route numbers are either two digits for buses that travel within metropolitan Paris, or three digits for buses that service the suburbs.
If the route number that is posted has a diagonal line through it, that bus is providing reduced service. Most lines usually run from 5:30 a.m. until midnight.
Bus stops can be either a sign pole or a glass-walled kiosk. Posted on both will be the name of the stop, the bus line number and the direction name, which is the terminal point of that route. You will find signs with bus timetables and route maps inside the kiosks. Some bus stops are serviced by multiple lines.
Note: The best part about riding the bus is that you get to see Paris, with an almost unobstructed view through the large windows. From sidewalk cafes to famous landmarks, you will get a real feel for the City of Light. The Metro and RER will get you around faster, but if you have time, the bus is the most economical way to sightsee.