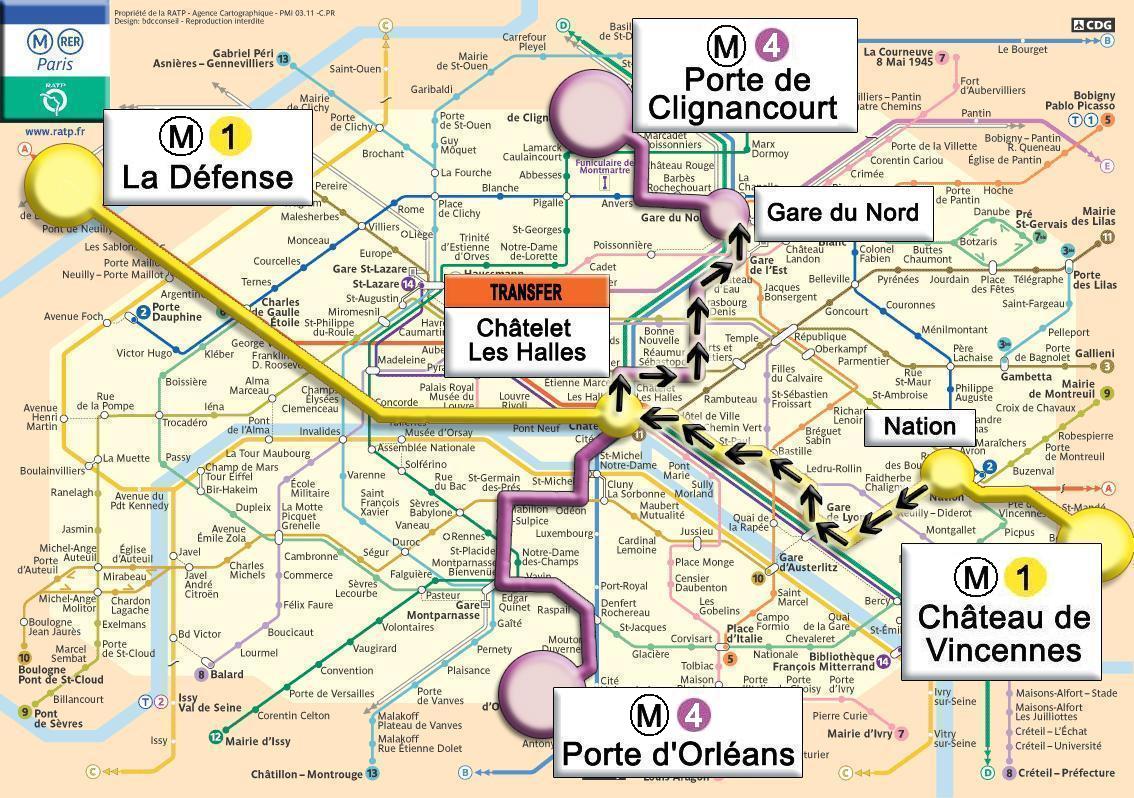 Transferring between Metro Lines (Part 2)
Click here for a Metro map. (© RATP)
Transferring from one Metro line in Paris to another is relatively easy. Simply determine where the lines intersect. Let's try an example.
Question:
How would you get from Nation to Gare du Nord?
Answer:
You will need to take two Metro lines.
Step 1. Take the
train toward La Défense.
Step 2. Transfer to the
train at Châtelet-Les-Halles.
Step 3. Take the
train toward Porte de Clignancourt.
Step 4. Get off the
train at Gare du Nord.